About the Authors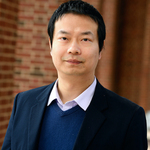 Xin Li
is an associate professor in the Computer Science Department at Johns Hopkins University. He received his Ph.D. in 2011 from the University of Texas at Austin under the supervision of
David Zuckerman
. After his Ph.D., Xin was a Simons Postdoctoral Fellow at the University of Washington. His research interests include the use of randomness in computation, complexity theory, coding theory, and cryptography. A significant part of his work has been on explicit constructions of randomness extractors. Previously he did some work on quantum computing and human--computer interaction.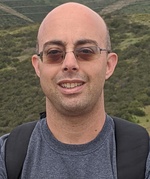 Shachar Lovett
Associate professor
University of California San Diego
La Jolla, CA, USA
slovett[ta]cs[td]ucsd[td]edu
cseweb.ucsd.edu/~slovett
Shachar Lovett
graduated from the
Weizmann Institute of Science
in 2010; his advisors were
Omer Reingold
and
Ran Raz
. He was a member of the Institute for Advanced Study, School of Mathematics between 2010-2012. Since then, he has been a faculty member at the
University of California, San Diego
. He is interested in the role that structure and randomness play in computation and mathematics, and in particular in computational complexity, coding theory, pseudorandomness, and algebraic constructions.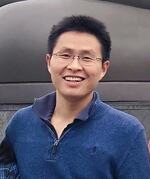 Jiapeng Zhang
is an assistant professor in the
Computer Science Department
at the University of Southern California. He received his B. Sc. in 2011 from Shanghai Jiao Tong University, and his Ph.D. in 2019 from the University of California, San Diego, under the supervision of
Shachar Lovett
. He spent the year 2019--2020 as a postdoc at Harvard. His research interests include the analysis of Boolean functions, machine learning theory, computational complexity, and cryptography.